What a year it was for real estate in Southeast Asia. Before moving on to what promises to be an exciting 2018, let's take a look back at some of the stories that made waves across Dot Property's network of websites in 2017. From the Philippines to Singapore and everywhere in between, here are 10 of our favourite articles from the past 12 months.
Dot Property Vietnam Awards 2017 Winners Announced
More than 15 developers and companies picked up honours at The Dot Property Vietnam Awards 2017. Novaland was the big winner, nabbing Best Developer Vietnam along with two other awards.
LeadingRE Tabs Marci Rossell As Chief Economist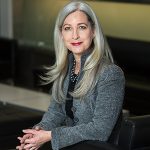 As Leading Real Estate Companies of the World® (LeadingRE) looked to find new ways to support its members, it hired renowned financial journalist Marci Rossell as its first chief economist.
Singaporean Investors Turn To Japanese Real Estate For Stability
Investors from Singapore began turning their attention to Japanese property, a market with no political volatility and a proven ability to bounce back after turbulent events. With freehold ownership and stability, this trend looks set to continue moving forward.
Dr. (HC) Ir. Ciputra Leads The Way When It Comes To SE Asia Real Estate
There is no denying that Dr. (HC) Ir. Ciputra is among the most important figures in Southeast Asian real estate. From his humble background, he has established several companies during his career and including Indonesia's Ciputra Development.
Take Note Of Anchor Land, One Of SE Asia's Up And Coming Developers
Anchor Land Holdings, Inc., has established itself as one of the best Filipino developers, but after winning two honours at The Dot Property Southeast Asia's Best of the Best Awards 2017, the developer can be considered among the region's elite.
Cristiano Ronaldo Invests In Vietnamese Real Estate
World famous footballer Cristiano Ronaldo made news off the pitch this year. The Portuguese star who is best known for his successes at football club Real Madrid snapped up property in Vietnam in 2017. It was reported that the striker purchased a home at Cocobay Towers in Danang.
The International Property Show In Singapore A Hit With Buyers
The International Property Show was held ION Orchard in February and October with leading real estate developers from Southeast Asia taking the opportunity to showcase their projects to more than 1.1 million people during the event.
Take A Peek Inside Phnom Penh's Most Luxurious Condominium
Award-winning developer Urbanland and lead architect Hok Kang have introduced Embassy Central to Cambodia. The freehold, luxury condominium is located in the heart of Phnom Penh at Boeung Keng Kang 1, the most sought-after address within the city.
Keep An Eye On These Exciting Projects In The Philippines
From starter homes to luxury condos, Filipino homebuyers are willing to look as long as it takes to find a property they feel is worth their hard-earned money. In turn, developers are now bringing new and exciting developments to the market with each one offering something unique.
Now Could Be The Best Time To Invest In Malaysian Real Estate
For those wanting to invest in Malaysia, the time could be now. There are many developers who want to shift their stock so are likely to offer incentives to purchasers. These could be in the form of discounts or even rebates.
Bonus: Thailand Property's Top 6 Articles From 2017
Next year is expected to be just as big for the real estate markets of Southeast Asia. Sign up for our Smart Investor membership club and stay up-to-date on the latest information from the region's property markets. You'll also receive a number of other benefits to help you make a sound real estate investment.